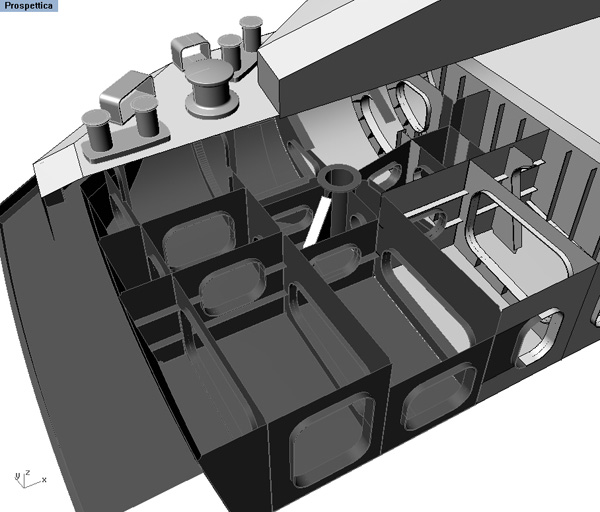 While proud of our traditional background and family owned business, we are committed to excellence that includes staying on the cutting edge of progress and technology.
The computer hardware and software we utilize, including computer-aided design, is an important element in the multitude of technical calculations we perform as we design the interior and exterior of the vessel.
We successfully blend the newest technological and engineering devices on board with the artistic contemporary exterior designs of today.
Our naval architects, drafters and interior designers are among the world's most talented and are capable of designing "modern", futuristic, or classic vessels.

This blend of tradition and progressiveness creates the superior team for today's yacht designers known as Studio Ruggiero.